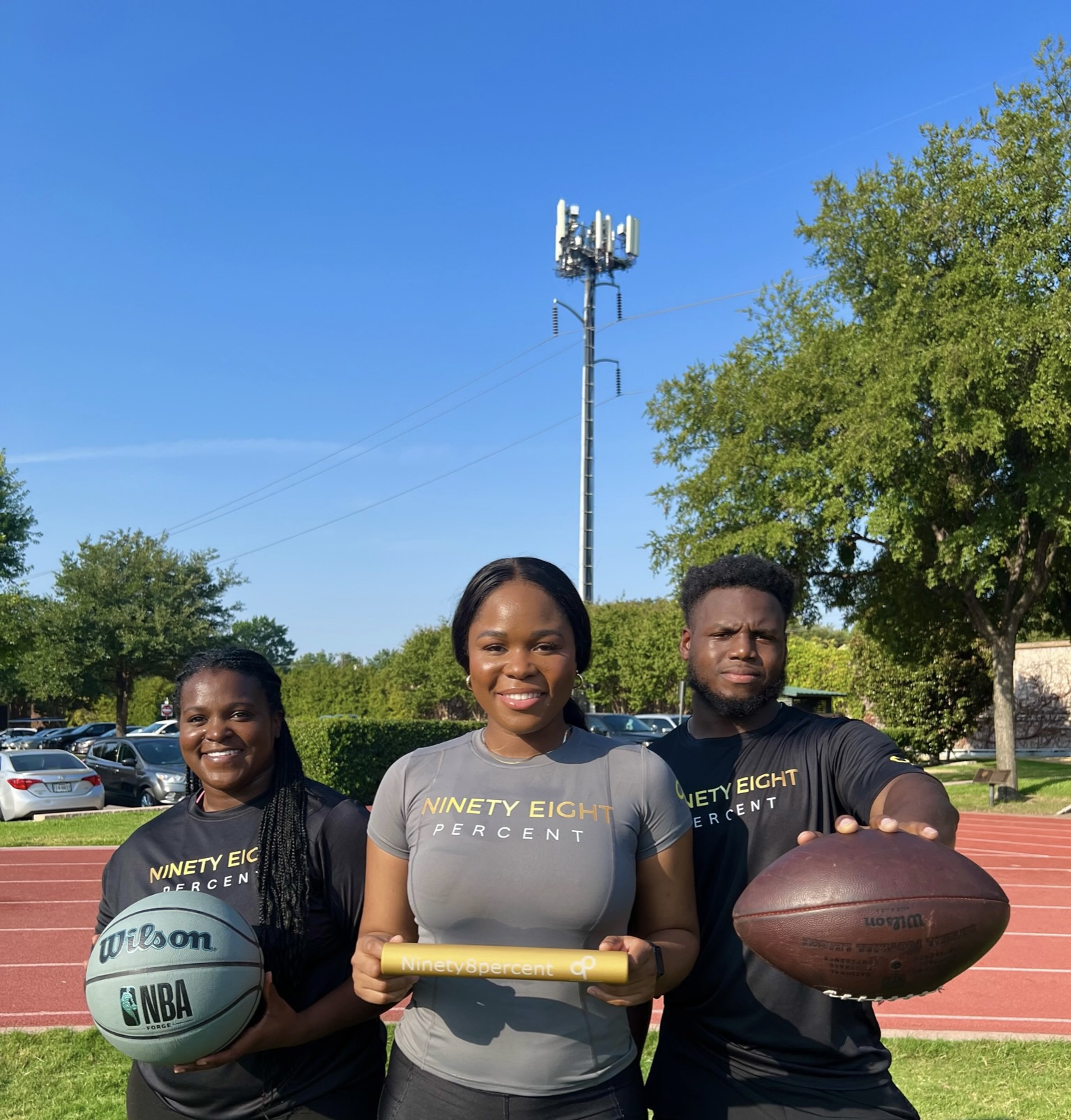 Date: October 7th
Time: 10:00 AM – 1:30 PM
Location: Farmers Branch Park Pavilion
13985 Dennis Ln.
Farmers Branch, TX 75234
About the Event: Our "Ninety8Percent Field Day" is designed to bring people together in a dynamic and energetic environment, fostering new connections and lasting memories. The day will be brimming with engaging activities, friendly competitions, and shared laughter that will make your experience truly special.
Activities & Games: Dodgeball, capture the flag, tug-o-war, and so much more. There will be multiple fields used to ensure everyone is having fun and connected!
Live Interviews with Dephanie, Founder of Ninety8Percent: A highlight of the event will be our live interviews hosted by the inspiring Dephanie, Founder of Ninety8Percent. She will engage in insightful conversations with current and former athletes and non-athletes, sharing their wisdom and experiences on fostering connections and building a thriving community. Her engaging presence will undoubtedly add depth and value to our field day.
What to bring: Water, snacks, and pre-packaged food will be provided! Do bring a lawn chair, umbrella, and anything to make you feel comfortable outside!
We cannot wait to share this incredible day with you and witness connections being formed, laughter echoing, and memories being made. Be sure to mark your calendar and spread the word among friends and family. Don't miss out on this chance to be a part of the very first "Ninety8Percent Field Day."